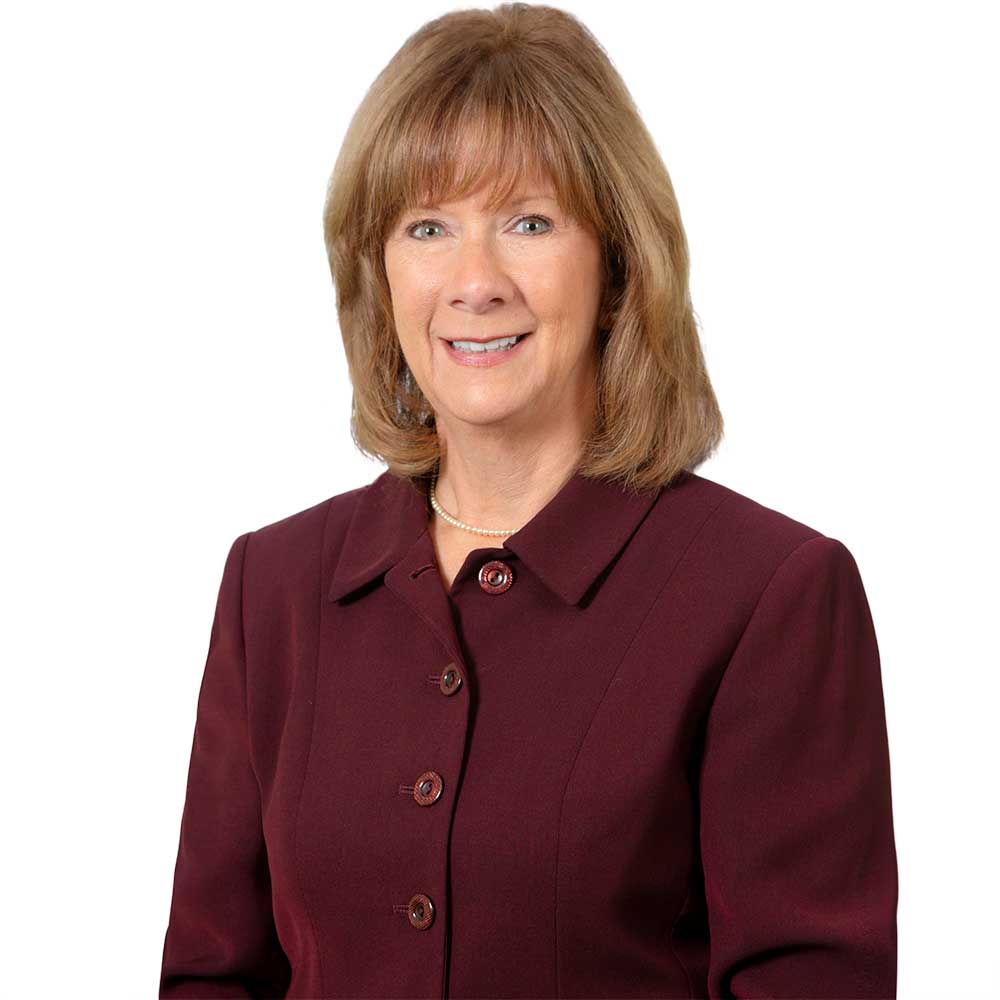 Ellen Smith
Executive Assistant to Paul Saganey

Ellen Smith
Executive Assistant to Paul Saganey

I support our growth by serving as the point of contact for all internal and external communications. Our structure is designed to make the assimilation process for advisors as seamless as possible. We anticipate questions that advisors and their staff may have and work to address them in an efficient manner.
As a student of the Dan Sullivan Strategic Coach Program, I also apply my skill set to train and coach administrative assistants to run more efficient practices. This is yet another element in the broad menu of assistance that Integrated provides to advisors.
I also work as a liaison to the team, facilitating special projects centered around recruiting, scheduling and workflows.
Our success means I take on planning for our firm's annual conference. This 2-day event requires coordinating the schedules of advisors, management, wholesalers, sponsors and venue representatives in addition to constructing agendas, communications and award programs for hundreds of people. It's always rewarding to see the abundance of energy, talent and commitment evident at this gathering.
My professional background includes decades of experience with the orientation of new advisors transitioning to Integrated.
Rounding out my life finds me living happily in Florida. No one has any idea that I work from a remote location. In today's digital environment, I am able to conduct business despite being physically separated from our headquarters.
The way to get started is to quit talking and begin doing.
Advisors associated with Integrated Financial Partners may be either (1) registered representatives with, and securities offered through LPL Financial, Member FINRA/SIPC.., and investment advisor representatives of Integrated Wealth Concepts; or (2) solely investment advisor representatives of Integrated Wealth Concepts, and not affiliated with LPL Financial. Investment advice offered through Integrated Wealth Concepts, a registered investment advisor. Integrated Wealth Concepts and Integrated Partners are separate entities from LPL Financial.
InTouch Innovations and LPL Financial are separate entities.
CRPC conferred by College for Financial Planning.
The LPL Financial registered representative(s) associated with this website may discuss and/or transact business only with residents of the states in which they are properly registered or licensed. No offers may be made or accepted from any resident of any other state.