As we head to the end of Women's History Month, we wanted to take a moment to honor some of the amazing women advisors and executives at Integrated Partners.
Integrated is proud of these incredible women who are inspiring the next generation of great female leaders everyday.
Take a moment today to learn more about these powerful women and know that we're all standing on the shoulders of yesterday's pioneers.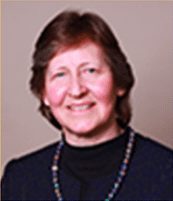 Cathy Bearce
CFP®, ChFC®, ADPA®, CLU®, CPWA®
Private Wealth Advisor
Why did you join the profession?
I joined this profession because I wanted more control over my financial future and success as the corporate world felt like too many roadblocks and things that were out of my control. I had already been investing in real estate and some investing in the market that I thought this would give me the opportunity to learn more about managing my own finances and creating more wealth.
What energizes you every day?
Meeting my personal and professional goals towards financial freedom.
What's your most important goal?
My most important goal is financial independence and ability to work when and where I want or just take time to ride (cycle) when and where I want.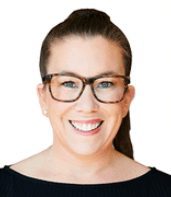 Martha Payne
Financial Planner
Why did you join this profession?
I became a financial planner because I experienced first-hand what unexpected events and lack of planning can do to a family – my own. My father had a rare, long-term neurological disorder and died when I was 23. Shortly after he died, I was diagnosed with a tumor in my femur and had to take time off work to have surgery and recover. So while these events were traumatic, it showed me the need for planning. 
What energizes you every day?
Solving problems for clients. I get to know the stuff beyond the numbers. Money can be scary, I've seen it, I've felt it. So if I can help to assuage a client's fears, help them make better decisions, tell them it's going to be ok, that's a day well spent.
What's your most important goal?
I'd like to get to a point where I have time to pursue things I'm passionate about outside of work, especially financial literacy. There's a hugely underserved part of the population who are just scraping by making it incredibly hard to get out of that generational rut. I'd love to teach younger people about money, give my time to minority-owned businesses, help build diversity in the financial services world.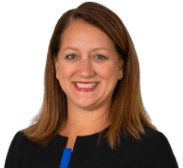 Kathleen L. Donnelly, CPA
Director of Finance & Accounting
Why did you join this profession?
Financial independence – a CPA designation meant that I would likely always be able to work in some manner.  Ultimately, I didn't want to have to rely on anyone but myself & found that I was most interested in financial reporting and financial services.  I worked so hard to earn my professional designation [that what a huge achievement], as well as exceed expectations in a field that was male dominated field 25 years ago.
What energizes you every day?
Lately, I've been energized by operational efficiency. How can we enhance and improve plus sharing that information and training with others. Training and mentoring is both rewarding and humbling at times too.
What's your most important goal?
Continue to always contribute and learn so that my – our – time is well spent.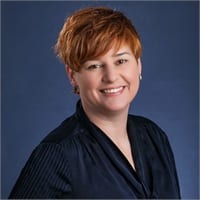 Mona Santos
Financial Advisor
Why did you join this profession?
I'm a Unicorn.  I am a widower, a Mom, a divorced domestic abuse survivor, I've been fired from a job,  I've almost had to declare bankruptcy and I've built myself back from pretty much the very bottom. I'm a self-employed woman who works in the financial planning industry. I've owned my own business for 21 years and I employ only women. My focus is on the Women's Wealth gap and I am now working to build my brand to reach BIPOC LGBTQI  and Women to help them gain control of their finances and their futures.
Who are your role models?
My role models are both my Mom and my Mother In law. One an immigrant who also suffered domestic abuse and went on to become a Garrison Manager in Europe leading over 800 people, the other a Nurse for 50+ years who served in NY through the AIDS crisis and went on to run LA General as the Chief Nursing officer before opening her own business which she retired from and sold at 76 years of age.  
What inspires you?
I am inspired by the sheer amount of sexism and discrimination they both faced and overcame. I get up every day and think about what I can do to be as fearless as they, and how I can build plans that give my clients the resilience to build the life they want.