We Celebrate #NationalDogDay
It's been a year.  On a scale of one to ten, people's stress levels have been firmly registering a twelve.  But not today.  Today we take a moment to celebrate our furry friends who, with every cuddle, every gentle nuzzle, allow us to relax, smile and escape – if only for a moment.  We'll take it.  Here's to you, furry friends! The best of the best. Today, we pay tribute to your importance in our nutty human lives.  Happy National Dog Day! Woof 🦴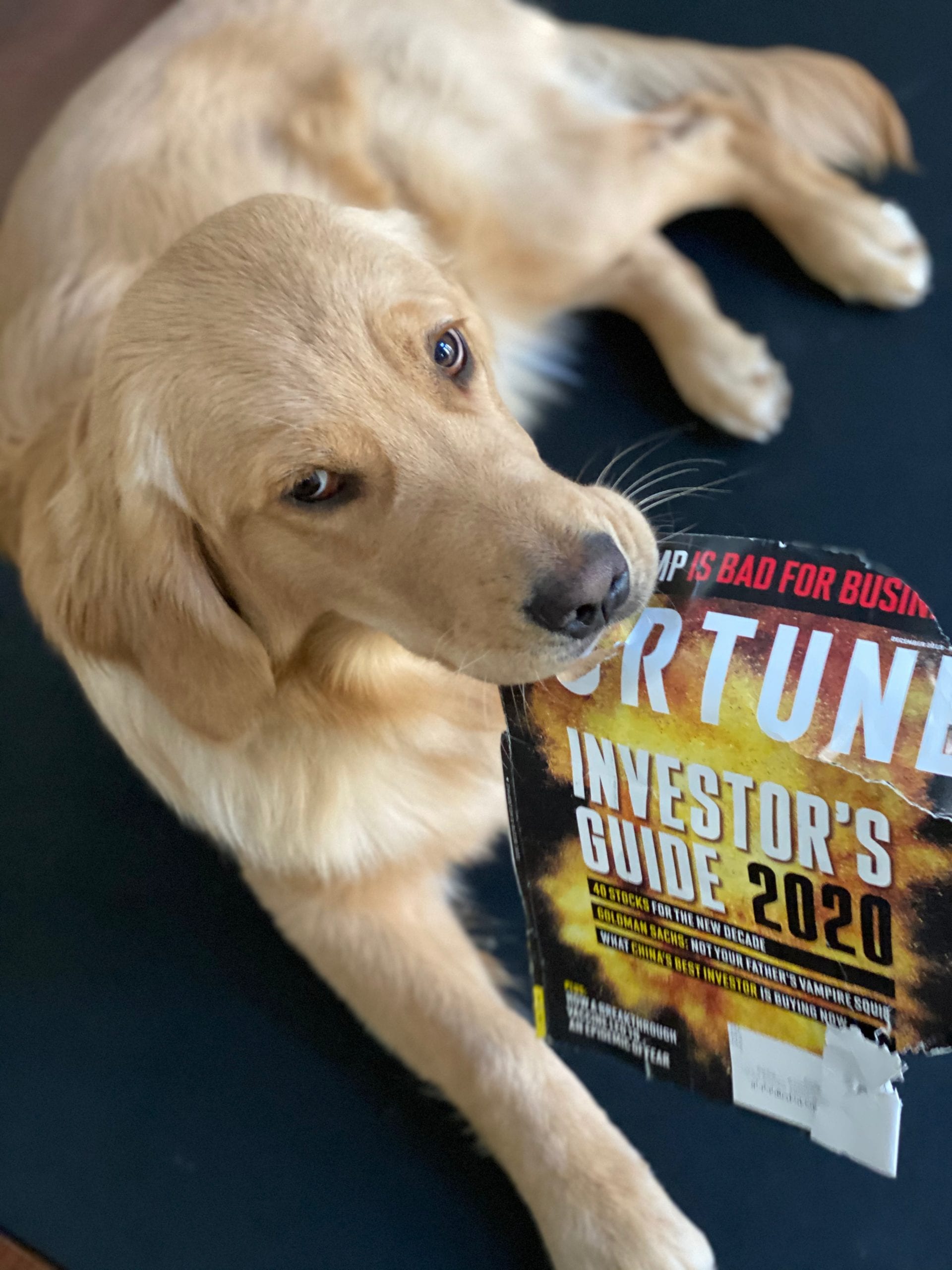 Journey
This is 'Journey' our nine month old Golden Retriever. We searched far and wide to find Miss Journey, hence her name.  Still just a puppy, Journey is always getting into some sort of mischief. She is also quite the foodie wanting to eat 24/7 – in fact, Journey eats a raw diet and her favorite food just happens to be chicken wings (Courtney's favorite), chomping them down whole!  
Paul Saganey, CFP, President & Founder, Integrated Partners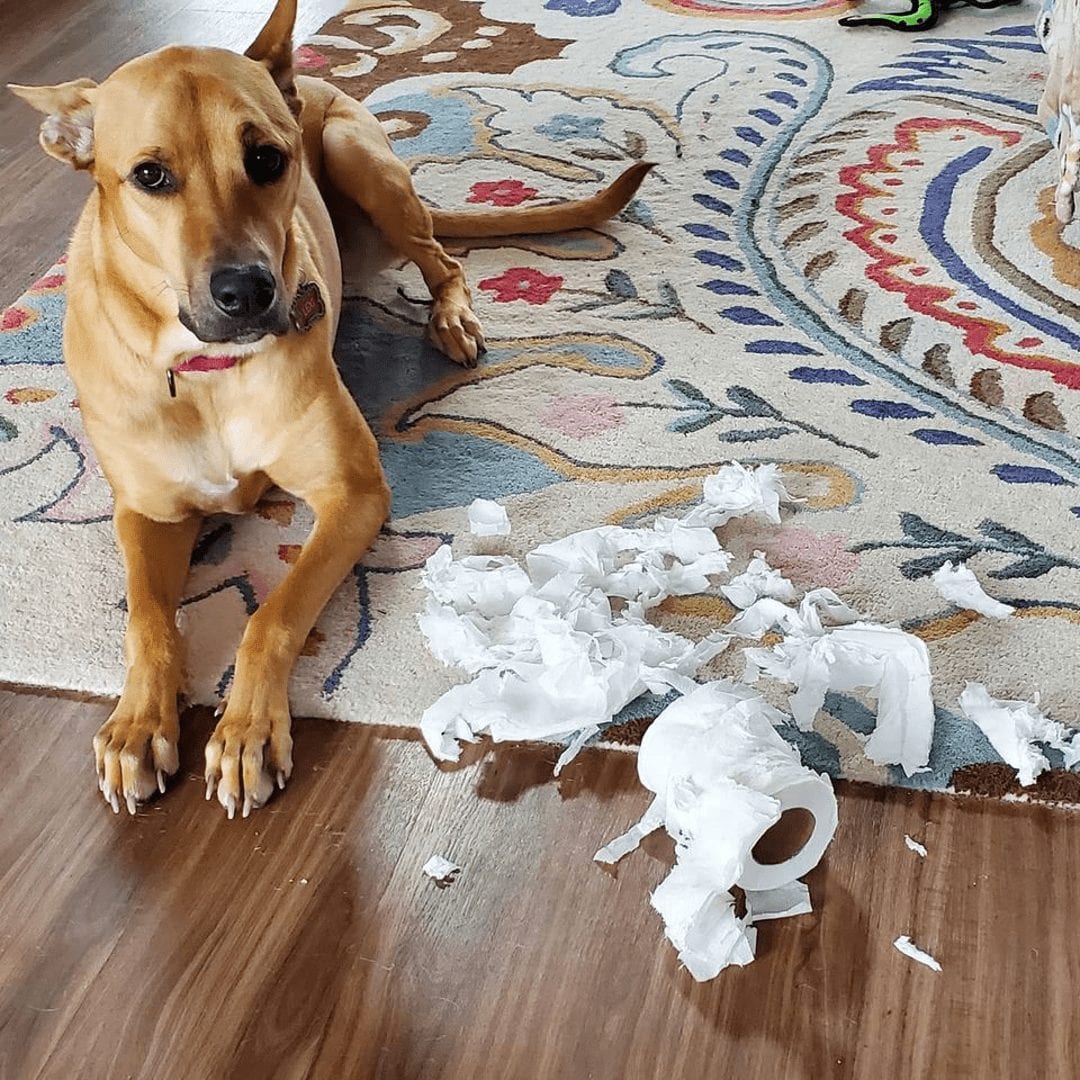 Lexi
Lexi likes to eat toilet paper during a national toilet paper shortage crisis. We rescued her last year from a Maui kill-shelter under the guise of being a 2 year old "Shepherd Mix". Imagine our surprise when her DNA came back with zero Shepherd!
Leah Hortin, Operations Manager, konvergent wealth partners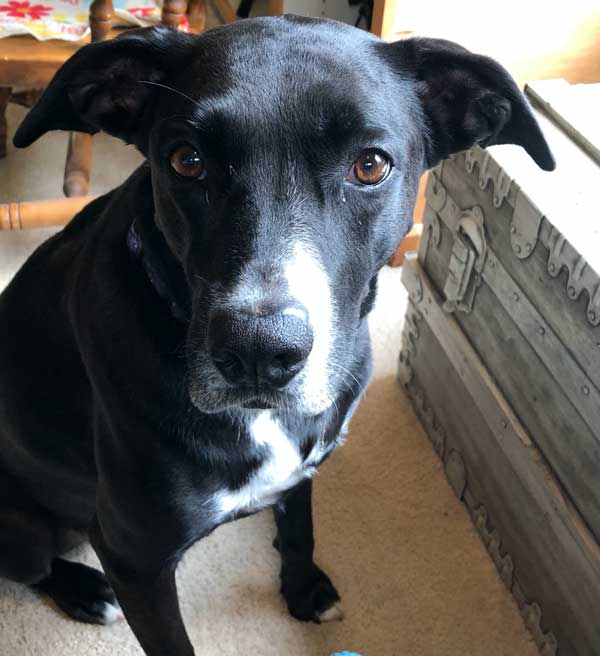 Blossom Lavender
Meet Blossom Lavender! She is a seven-year-old pound puppy Boxer mix. She can spin and bow, but has trouble with squirrel-chasing impulses. This picture was from the first few days I began working from home – she is asking me why I'm still here?
Mary Wotherspoon, Client Service Specialist, konvergent wealth partners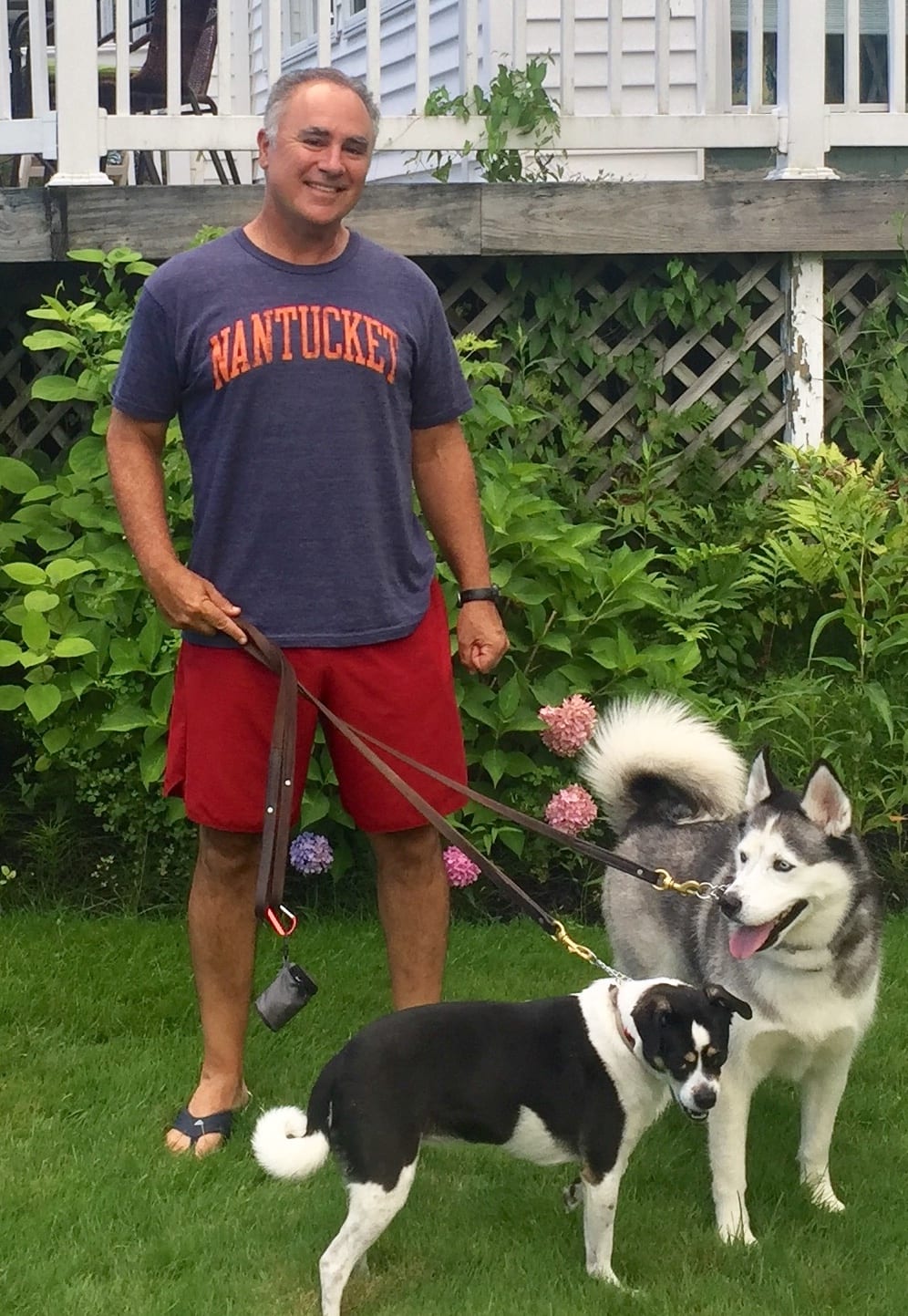 Rosie and Elsa
Rosie is our terrier mix. Elsa is a rescue husky we got from South Carolina. My daughter found Elsa online and we flew out to get her. Love them both, they are part of the family.  
Jon Sudkin, Private Wealth Advisor, Integrated Partners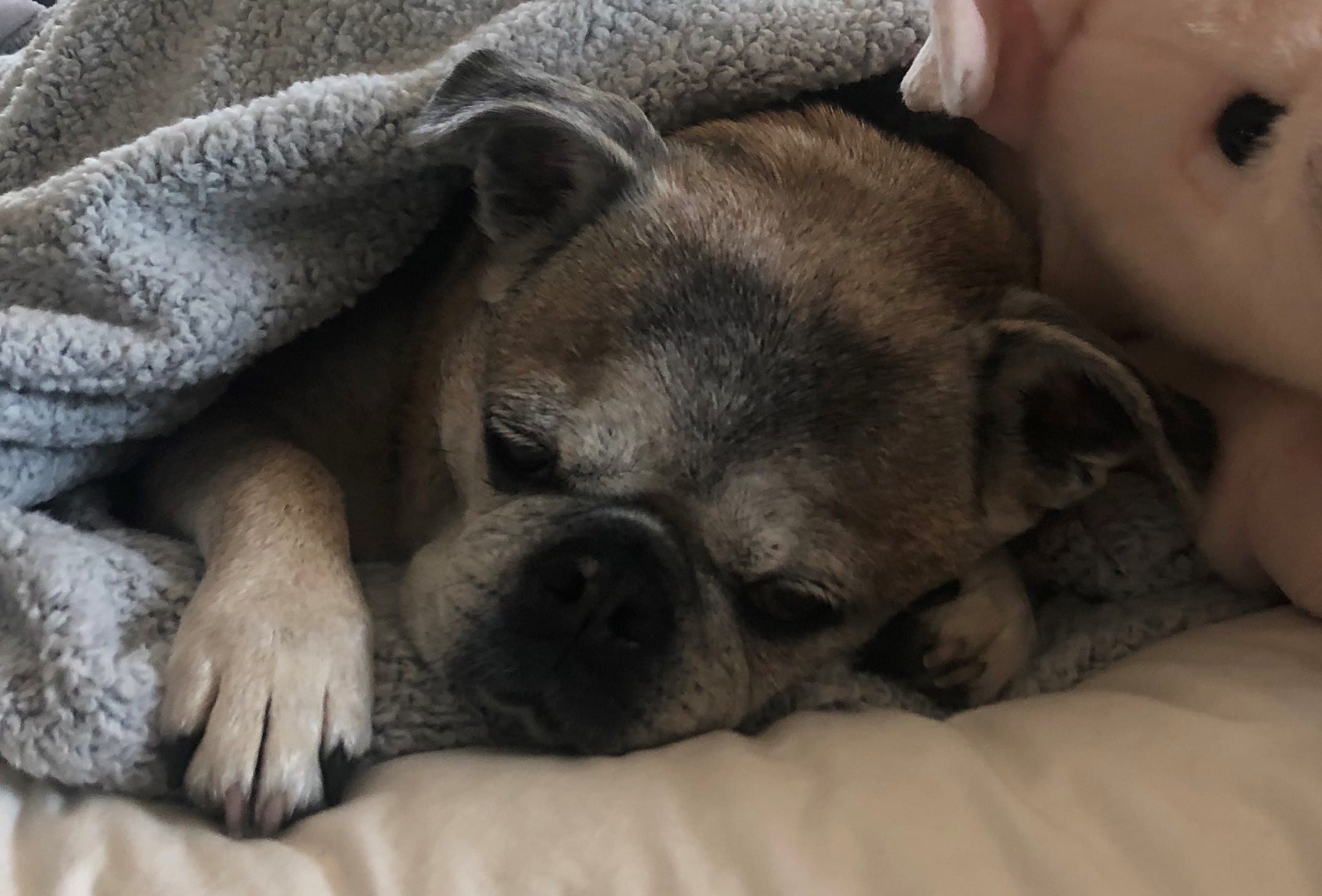 Luna
The vet told us that the oldest Pug Boston Terrier they'd ever seen was 15, so we were quite surprised that despite her puppy-like antics, Luna is going strong at 17 years old.
Max Graber, Associate, konvergent wealth partners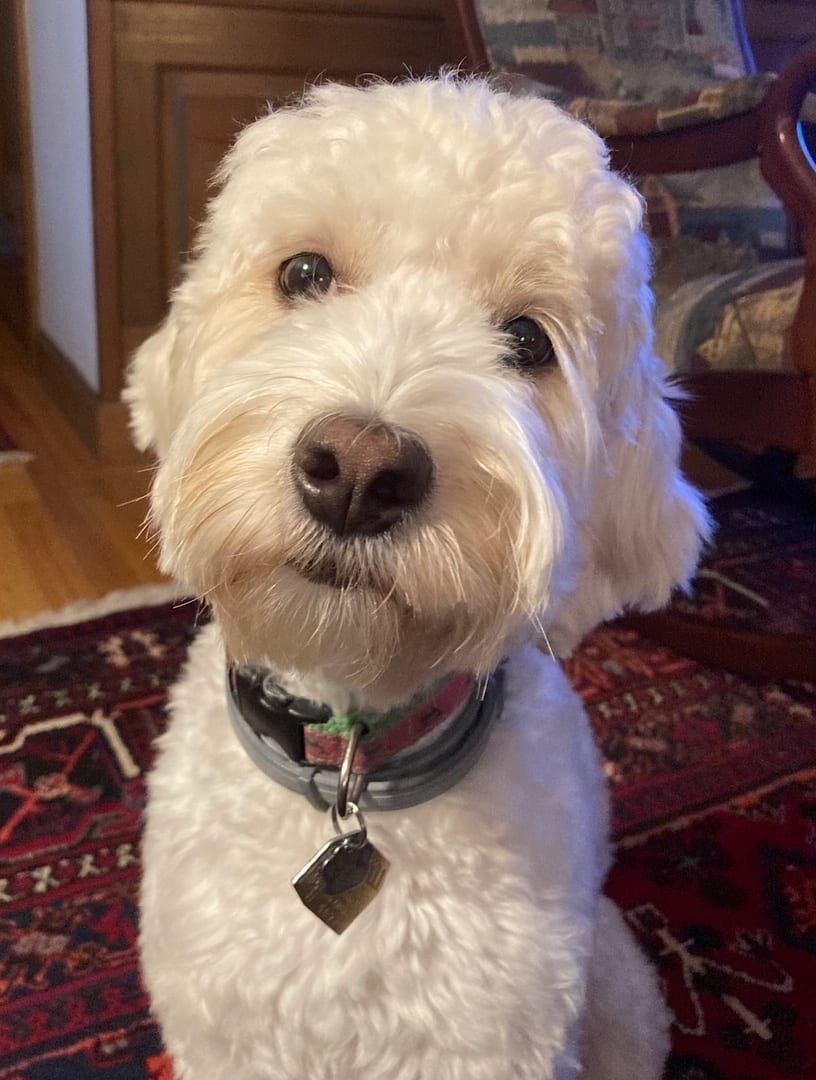 Gracie
This is our Australian Labradoodle, Gracie, she is 19 months old.  Gracie loves going on our daily walks and loves to bark at every dog she sees on TV – and there are a lot of ads that feature dogs!  She is a great companion.
Peter A. Gaines, Financial Planner, Integrated Partners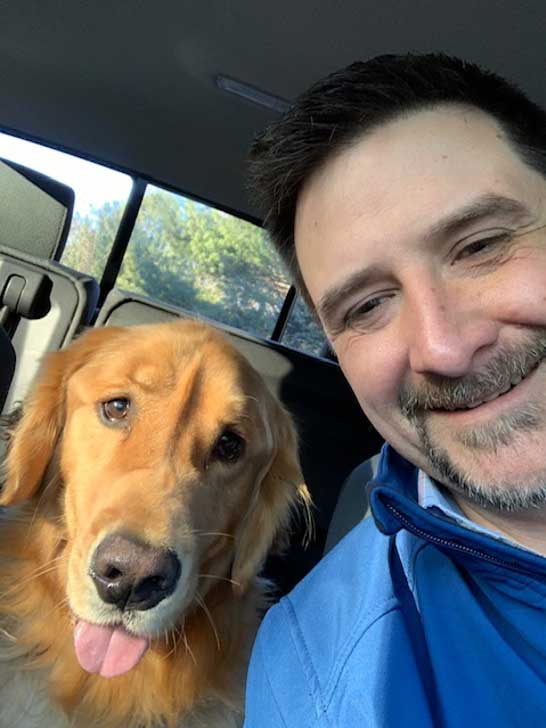 Winston
This is 'Winston' our Golden Retriever, he is 3 ½ years old and a giant goofball. He loves catching the Frisbee and then not giving it back, as well as chasing every squirrel and chipmunk in the yard… sometimes up a tree.
Tim Demeritt, CFP, Financial Planner, Integrated Partners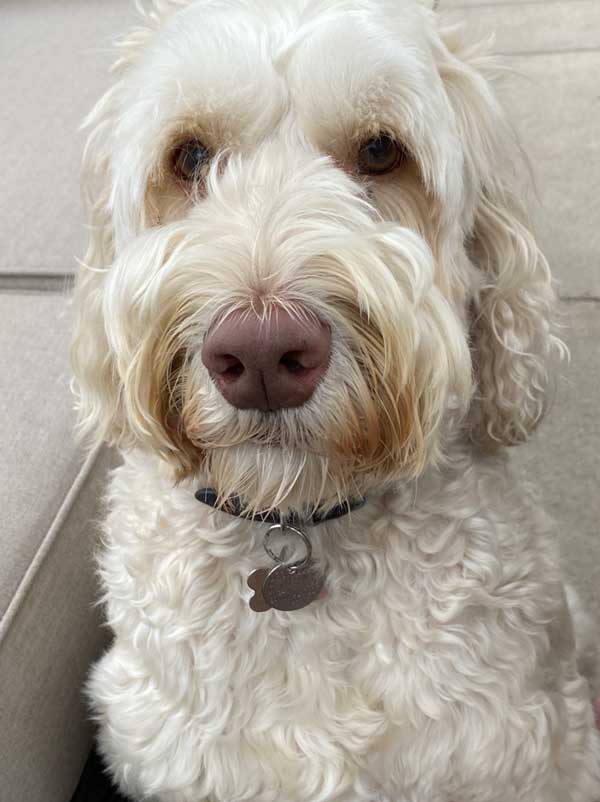 Tucker
Our Labradoodle, Tucker, just turned five on Saturday. Here in San Diego he chases helicopters, F-14's and garbage trucks. He's a big fan of sweet potatoes and walks, and he never leaves my side.
Rob Sandrew, Head of Advisor Recruiting, Integrated Partners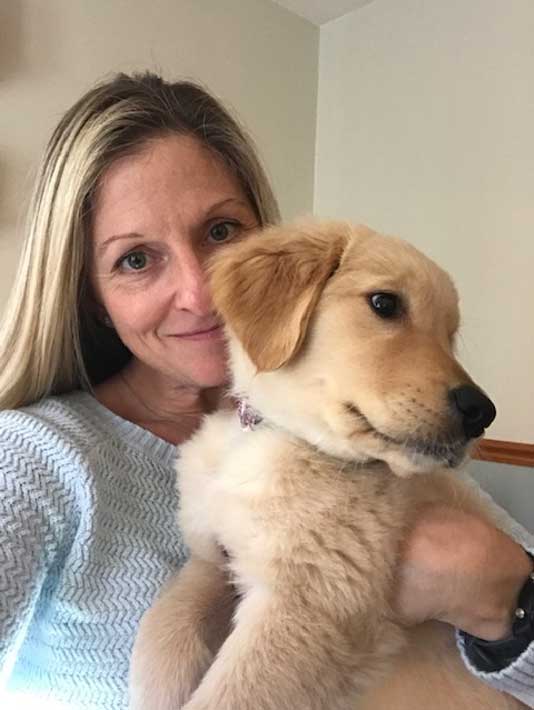 Paislee
Paislee is a 1 year old female Golden Retriever who joined our family last October. She is well loved by Tim and I, along with her 3 "kids", Cameron, Sydney and Colin. She loves walks, lounging in her pool and snuggling on the couch.
Kristi Carlson, Chief Financial Officer, Integrated Partners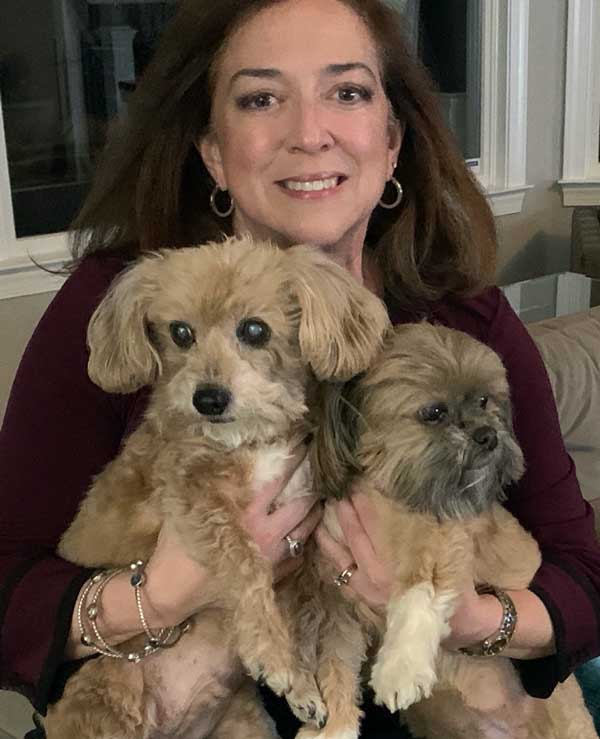 Jazzy & Lexi
That's Jazzy on my right, and Lexi on my left. They are 16 years and 14 years old respectively. That designer dog breed (Bichon, Shih-Tzu & and Yorkshire Terrier) obviously has found the Fountain of Youth as both are still very puppy-like and we are lucky to have had them with us for so long! They are wonderful companion dogs, and were bred in Western Canada – I even flew to Toronto to pick Lexi up as a puppy.
Gina P. Wilson, ChFC, CRPC, Wealth Planning Advisor, Integrated Partners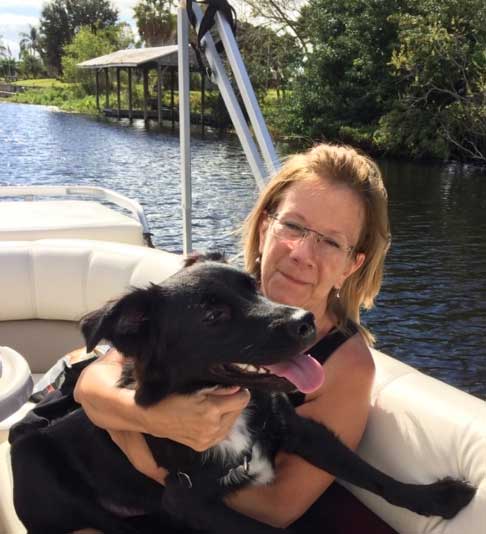 Reggie
This is my four year old grand-puppy Reggie. He is a rescue, adopted on National Dog Day in 2016. Reggies loves going on the boat with his human family. He doesn't offer much in the special tricks department, but he's an excellent listener!
Ellen Smith, Executive Assistant to the President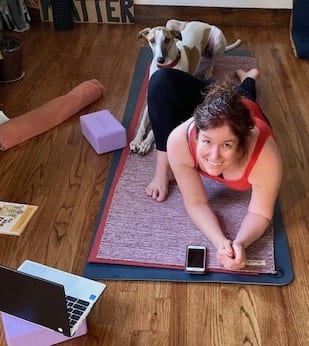 OJ
We adopted OJ in January 2020 from We Adopt Greyhounds. He was trained to be a racing Greyhound however he didn't have the temperament to race, and therefore was put up for adoption. But he is in fact, VERY fast when he runs. He is just 2 years old and was named at the Kennel along with his siblings, who all have names beginning with O. With COVID-19, I have had to switch to an at-home Zoom yoga practice and OJ is in attendance for the classes too. Even though he has his own mat and bed in my yoga room, he tries to join me on mine and has learned to copy some of my yoga poses. He's well behaved with the exception of stealing food. If you look away for one minute he can reach all the way to the back of the kitchen counters and he eats anything left unattended! Most of the food he sneaks gives him terrible gas. He reminds me of Walter the Farting dog in that respect.
Robin Harris, Assistant, Aldrich Wealth Management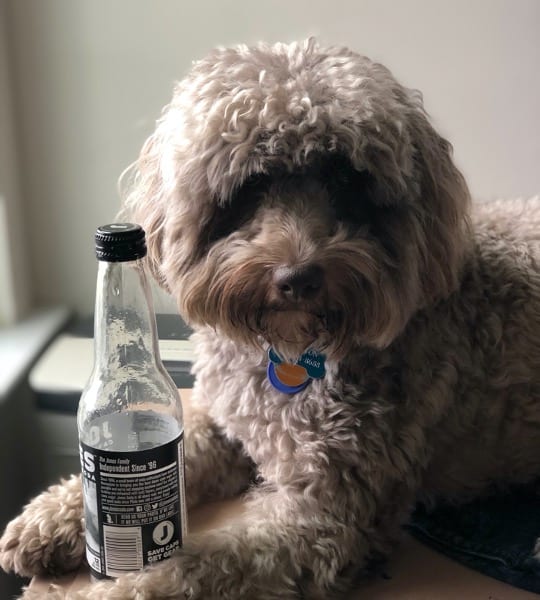 Winston
Winston was named by our kids as they said he just looked like a 'Winston.' The way we got him was my wife sent me a video of the kids playing with the dog at the dog breeders' home and said, "Don't you want a dog?" Who was I to turn down such a cute and wise dog? It's been heaven ever since. 
Keith Frasier, Vice President of Recruiting, Integrated Partners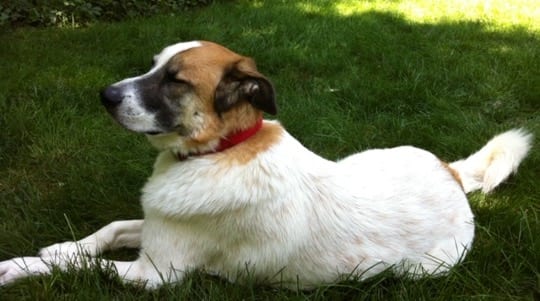 Jasper P. Bressman
After some dog-less years and some hesitancy as we both had lost dogs before, Eric and I finally decided to get a pooch together. After much looking, we ended up at FOHA ( Friends of Homeless Animals) a local shelter here in VA. Our intent was to get a lab or a mix or something of that size and temperament. However, they had just received two stray Anatolian Shepherds, and when we went to take a look one of them promptly jumped up on Eric, laid his paws on his shoulders, and looked him deep in the eyes with a goofy doggie smile – that was that, we had a dog!  We named him after our very first skiing trip together, which yup – was in "Jasper Park" in Canada.
Not sure where the time went but he is now a dapper dog gent of almost 15, which neither dampens his spirits, love for the ladies or a good old squirrel chase. I am sure he still thinks of himself as a young whippersnapper. Just like everyone else we are working quite a bit from home, and he therefore successfully squeezes more treats, walks and belly rubs out of us between Zooming and calls. I guess that is his sole trick … having his humans fairly well trained. No regrets, on our part at least, hopefully he shares that sentiment!
P.S. We do have kids of the 2-legged variety as well, however he's the "good kid" – at least he doesn't talk back too much and there were no college costs involved…
C. Sabine Bressman, RICP, Financial Advisor, Integrated Partners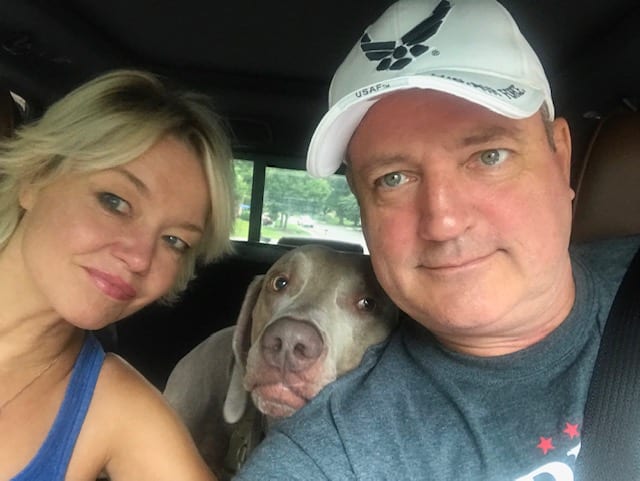 Jaeger
Jaeger is a German Weimaraner and his name means 'Hunter' in German; it's short for the liquor 'Jägermeister.' He loves for us to work from home and usually lays under John's desk while he is working. He also likes to hunt for squirrels and his latest obsession are chasing after little Geckos but don't worry, he hasn't caught nor killed any as of yet. 
Claudia Exner, Operations Manager, Total Financial Picture Wealth Strategies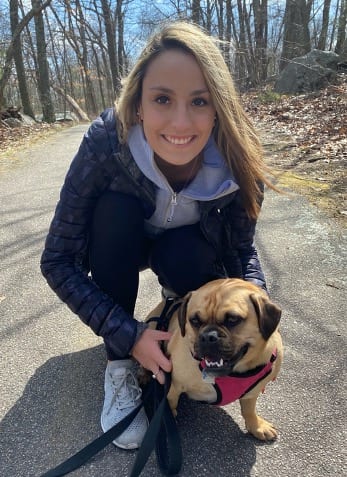 Mia
Mia is 2 years old, loves peanut butter and cuddling. Fun fact about her is that she is allergic to chicken!
Angelina Compston, Accounting and Case Design Associate, Integrated Partners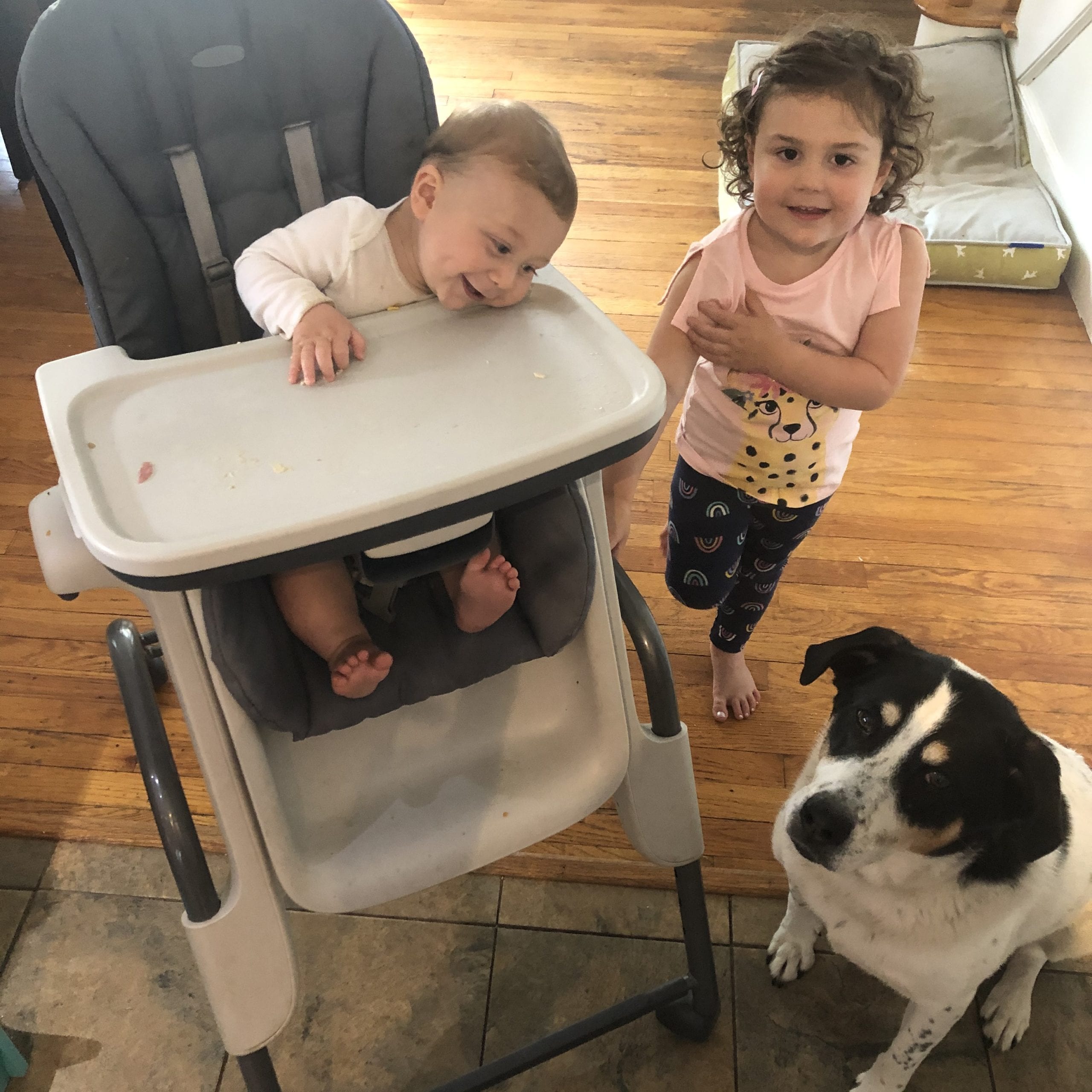 Cooper
Cooper is shy around new people but loves his family. He's very protective of our two kids, Lincoln and Stella, and his favorite spot is under the high-chair where he gets a good helping of Lincoln's dinner every night.
Adam Rothbart, CRPC, Financial Planner, Integrated Partners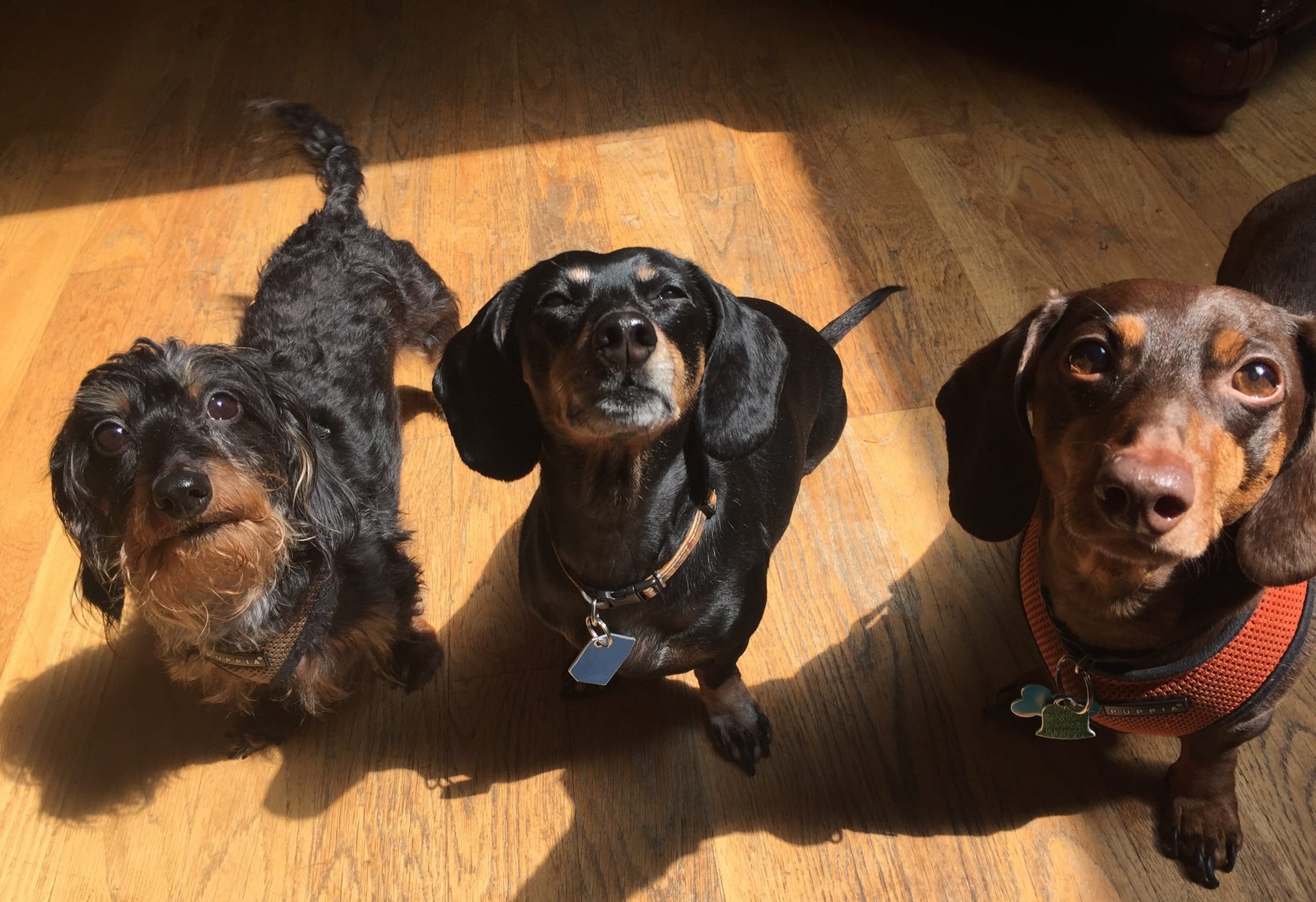 Goober, Harlie and Davie
These are my wiener dogs, my little buddies. Harlie and Davie are named after Harley-Davidson. Goober came with the name Goober (after the candy), and he is a Goober, so we kept it. 
Susan Ahern-Wiercinski, CFP, Financial Planner, Integrated Partners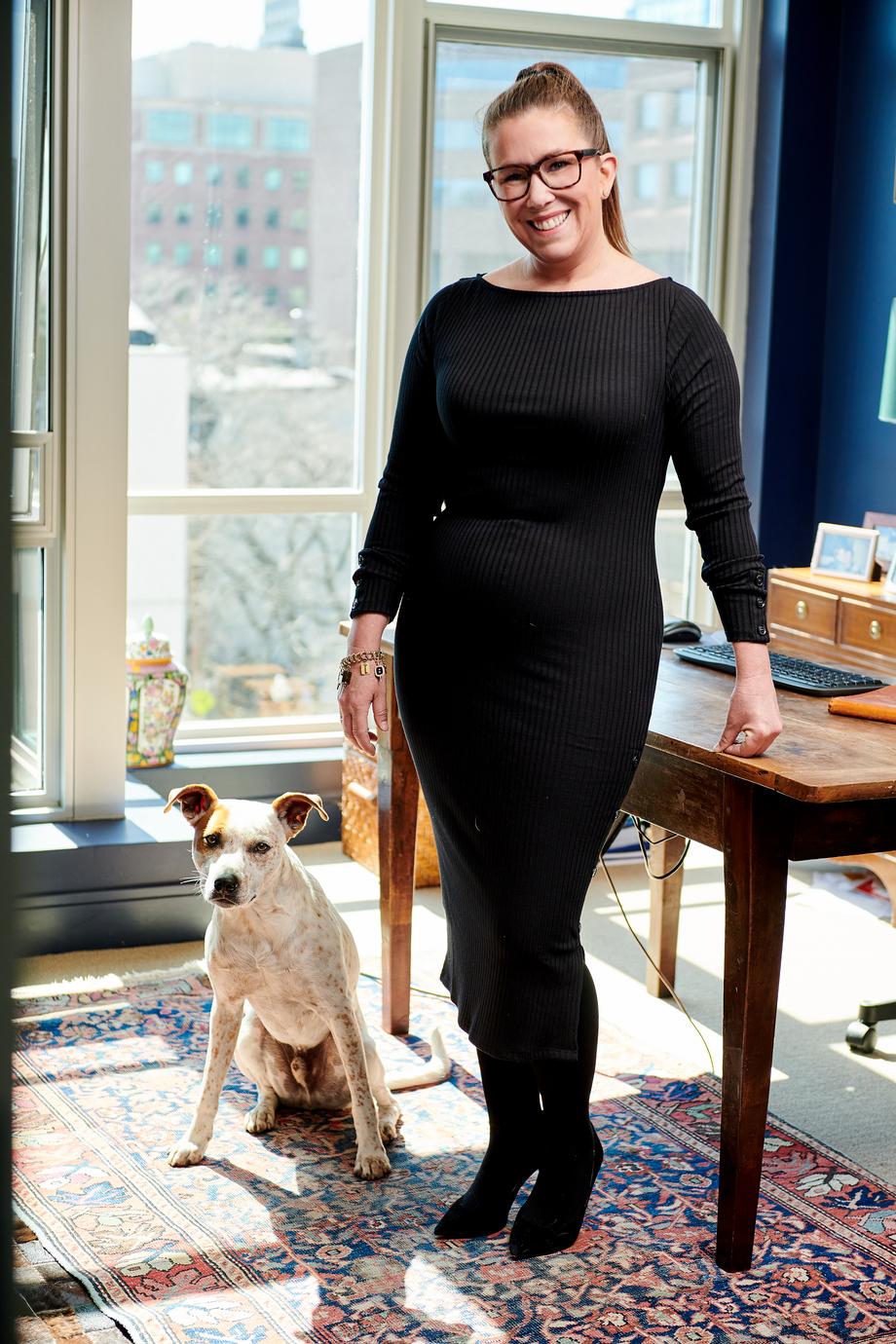 Beauregard "Beau" Payne
Working from home with Beau has been great! I mean, we love being together but we're also happy his daycare has reopened as he's an active, athletic guy and thrives in getting mental and physical stimulation.
I adopted him on December 3, 2016, from Shultz's Guest House in Dedham, MA after almost giving up on finding a rescue pup – I was actually on my way to a breeder in NH when I went in to meet him, then called the breeder and said I wouldn't be coming. 
I was convinced he was a Jack Russell but my best friend who met us at Petco the day I got him said 'oh, you've got a cattle dog' and I didn't believe her, then the vet said 'oh, you have a Cattle/Pit mx' and I didn't believe them either, so I finally ran a DNA test and it turns out he's a Cattle/American Staffordshire mix.
Martha Payne, Financial Planner, Integrated Partners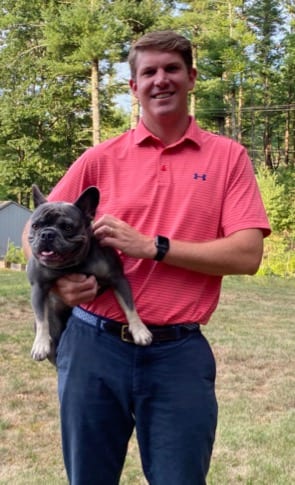 Glen
Glen loves being fed by our son Jack from his highchair. He's a fun part of our family who also likes to get into a little mischief once in a while – like the time he dragged an open bag of coffee grounds all over the house on Christmas morning.
Sean Burke, Financial Planner, Integrated Partners 
Millie
Millie is set to become a big sister in September! She loves going to the lake where she is able to swim and jump off the dock. She also loves visiting the office and meeting co-workers, especially Lauraly!
Jon R. Gonthier, CFA

, 

Wealth Planning Advisor, Integrated Partners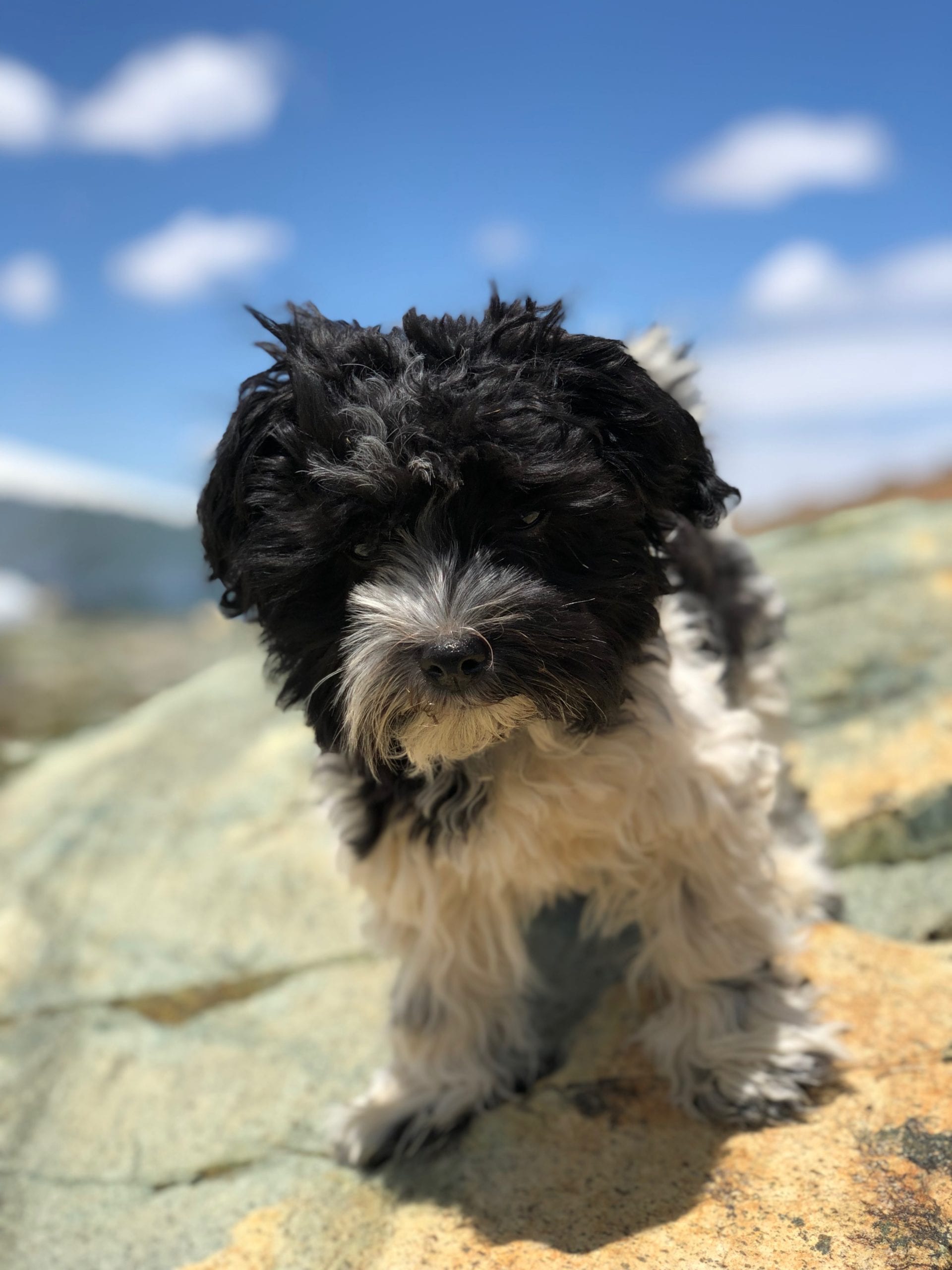 Murray
Murray is our one year old Havanese. This photo was taken on a hike up to Virginia Lakes in the Sierra Nevadas at five months old. We hiked 25 miles in just a few days and he did it all even though he was so small! He is the sweetest dog in the world and we love having him as a part of our family. 
Homer Smith

, CFP, CRPC, BFA, CBEC, 

Private Wealth Advisor, konvergent wealth partners